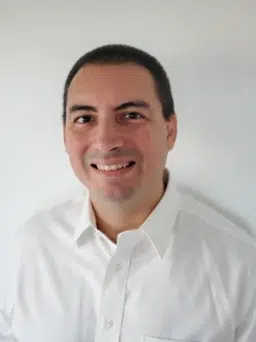 Charles Fote
Sr. Communications Consultant
Charles Fote is engaged with one of our Financial Services clients as a Sr. Communications Consultant in the Organizational Change Management area. He has provided exceptional value to them since the start of the project. Charles is a valuable member of Heitmeyer Consulting and we are very appreciative of all his hard work.
How long have you worked for Heitmeyer Consulting and what does your role entail?
I started working for Heitmeyer Consulting in Fall 2021 as a Senior Communications Manager at a major loyalty and marketing corporation in the financial services industry. My role has been primarily centered around Organizational Change Management, (OCM) efforts.
What is something people may not know about you?
I've been working in Marketing & Communications for almost 25 years, but I got my start as a DJ at the number-one radio station in my college town. I still slip into my on-air voice once in a while.
"Heitmeyer is a great company with great people." "I am thankful to be a part of the organization."