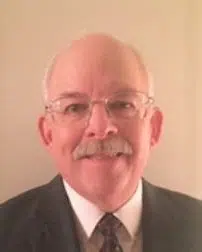 Doug Rosier
Q: How long have you worked with Heitmeyer Consulting?
A: I started working for Heitmeyer in May of 2020.
Q: What does your job entail?
A: I have 45+ years of experience in the banking industry. I am a Certified Fraud Examiner, Certified Anti Money Laundering Specialist and a former BSA/AML and Fraud Officer. I work, as a partner, to help investigate, design, implement and "make things make sense". I always take a risk-based approach. I assess whether the risk is worth the effort…does it make sense and does it violate set regulatory guidance? Based on those answers, I assist with oversight to come up with a solution that works for the client.
"Heitmeyer Consulting is a good cultural fit, giving me the ability to work with people who are looking to better a situation."
Q: What is something people may not know about you?
A: I am an avid hunter, fisherman and beekeeper.
"I enjoy working for Heitmeyer Consulting because I really like coming up with solutions that are acceptable, repeatable and sustainable. Above all, the solution must make sense for the client.