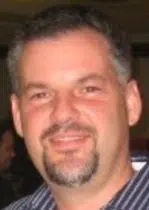 Sandy Allen
Sandy Allen has successfully completed several projects with Heitmeyer Consulting and has also proven to be a reliable asset in Hogan development. In addition to his technical skills, he possesses excellent interpersonal skills which truly makes him versatile and valued consultant.
How long have you worked for Heitmeyer Consulting?
I have worked for Heitmeyer Consulting for 2 months, (on this assignment) and I previously worked for the company in 2011 for a year as well.
"I enjoy working for Heitmeyer Consulting because I am able to utilize my expertise in a variety of contexts, bringing my diverse experiences to bear in helping clients integrate and streamline their processes."
"I enjoy meeting people and building relationships, so the opportunity to work in multiple markets is one that I appreciate."