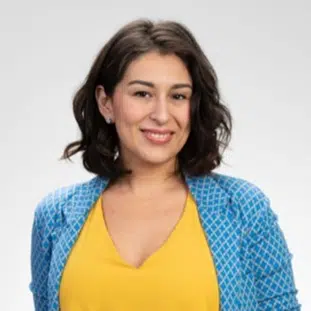 Sophia Mayfield
Account Manager
Sophia Mayfield joined Heitmeyer Consulting in April of 2021 as an Account Manager and hit the ground running quickly! She is the definition of a team player who is always willing to assist others before herself. She has done a great job of solutioning through challenges and supporting her clients over the past year.
Sophia – I can't tell you how much I appreciate your positive attitude and the energy you bring to the team. It has been fun watching your growth over the last 7 months and I look forward to your continued success here at Heitmeyer! –Caroline Glaser Willis, Director of Sales, Heitmeyer Consulting
What is your biggest accomplishment since joining Heitmeyer Consulting?
Definitely my personal growth. I have learned so much abut working in unison with others, communicating effectively and seeking a solution, no matter what the issue.
What advice to you have for prospective candidates?
Share what is the perfect fit for you. We love finding the right match for everyone involved.
"Working for Heitmeyer keeps me on my toes!" "I am constantly learning about new products and technology."