IDENTIFY
See the total potential risk across a
loan portfolio, quantified in terms of
$ and loans
UNDERSTAND
Explore the descriptive statistics
within the portfolio to understand the
sources of risk
MITIGATE
Investigate the integrated data down
to the loan or borrower level and act
as needed
MACHINE ANALYTICS AT A GLOBAL SCALE
RMS has aggregated over 30 commercial and public data sources
into a single data asset, a Knowledge Graph. The Graph applies
sophisticated analytics to automate risk identification and speed the
process of understanding and mitigating those risks. Knowledge
Graph enables the following unique capabilities:
• 140M comprehensive business entity records and relationships
drawn from various commercial data sources
• Industry-best representation of complex ownership/partnership
structures among the businesses
• Ability to ingest your proprietary data quickly while safeguarding it effectively
• Comprehensive multi-factor risk scoring system designed by risk
experts, tunable to your organizations risk policies and appetite.
• Intuitive interactive dashboard and user graph interface that
speeds understanding and mitigation of risks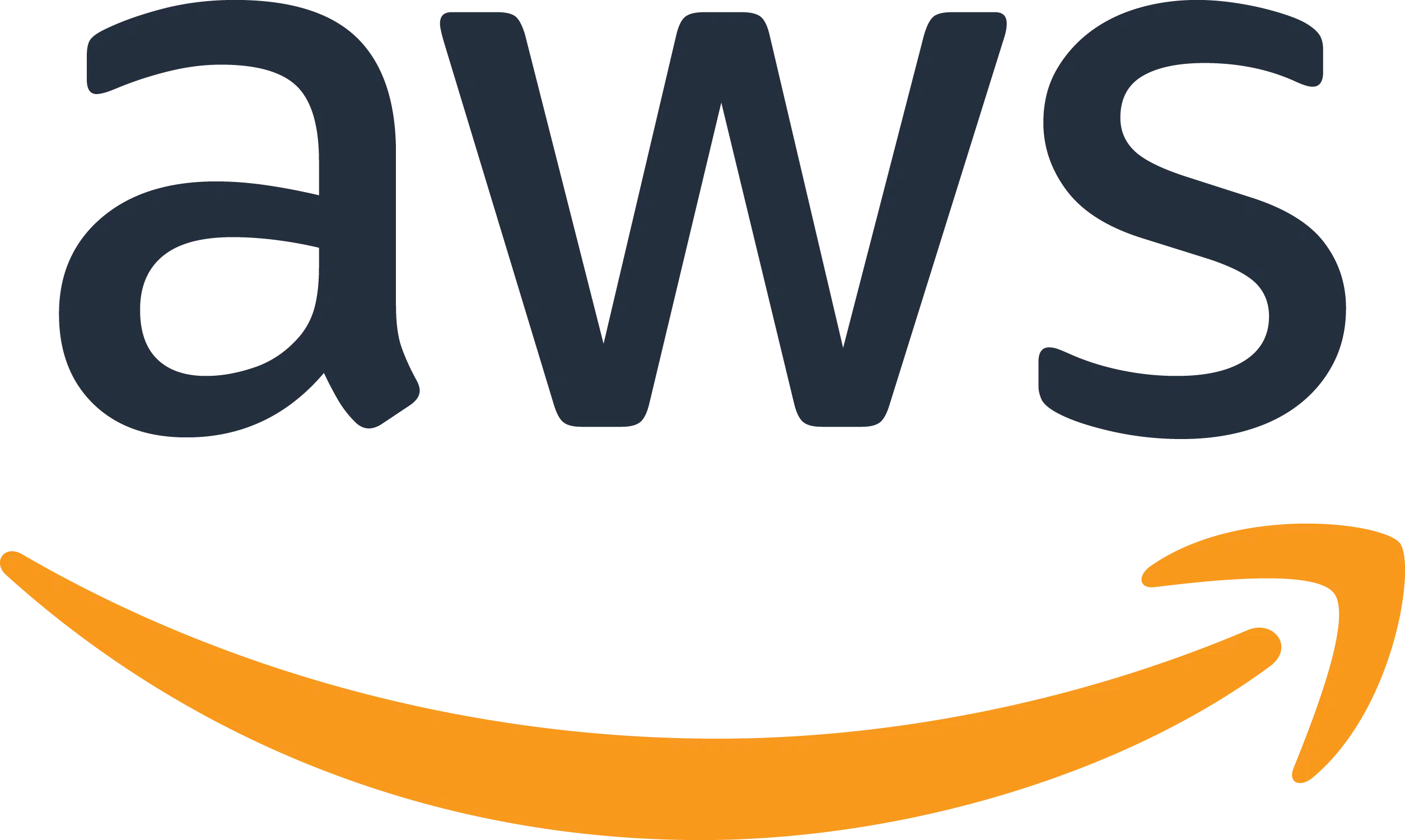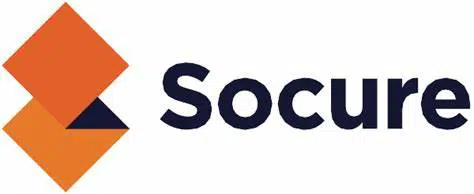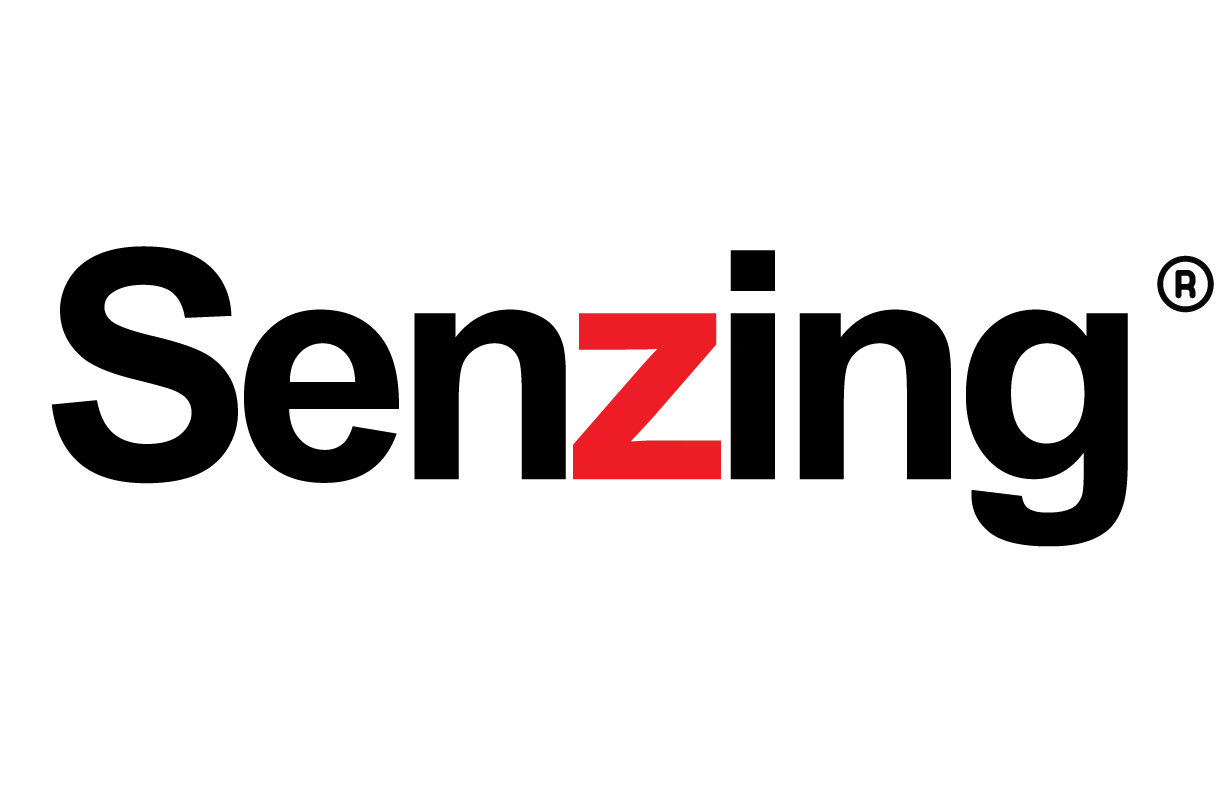 365 degree view of the customer,
company and beneficial owners
60+ risk rules and customer rating
Built-in network analysis and decision panel
Identification of shared attributes
KYC risk reporting with dashboard
solutions
Integration to be ran in line for
product adoption and risk screening
Leveraged to support credit score
to drive pricing and risk tiering of
customer
Fraud and AML Screening and Alerts
Vendor Management
Risk Assessments
Loan Screening
Account Opening
Account Reviews
Fintech and Merchant Screening
In the display below, "Advanced Pain Management Services" received a $350-$1M loan from Bank A. However, the company also appears to be on an active watchlist for fraud issues.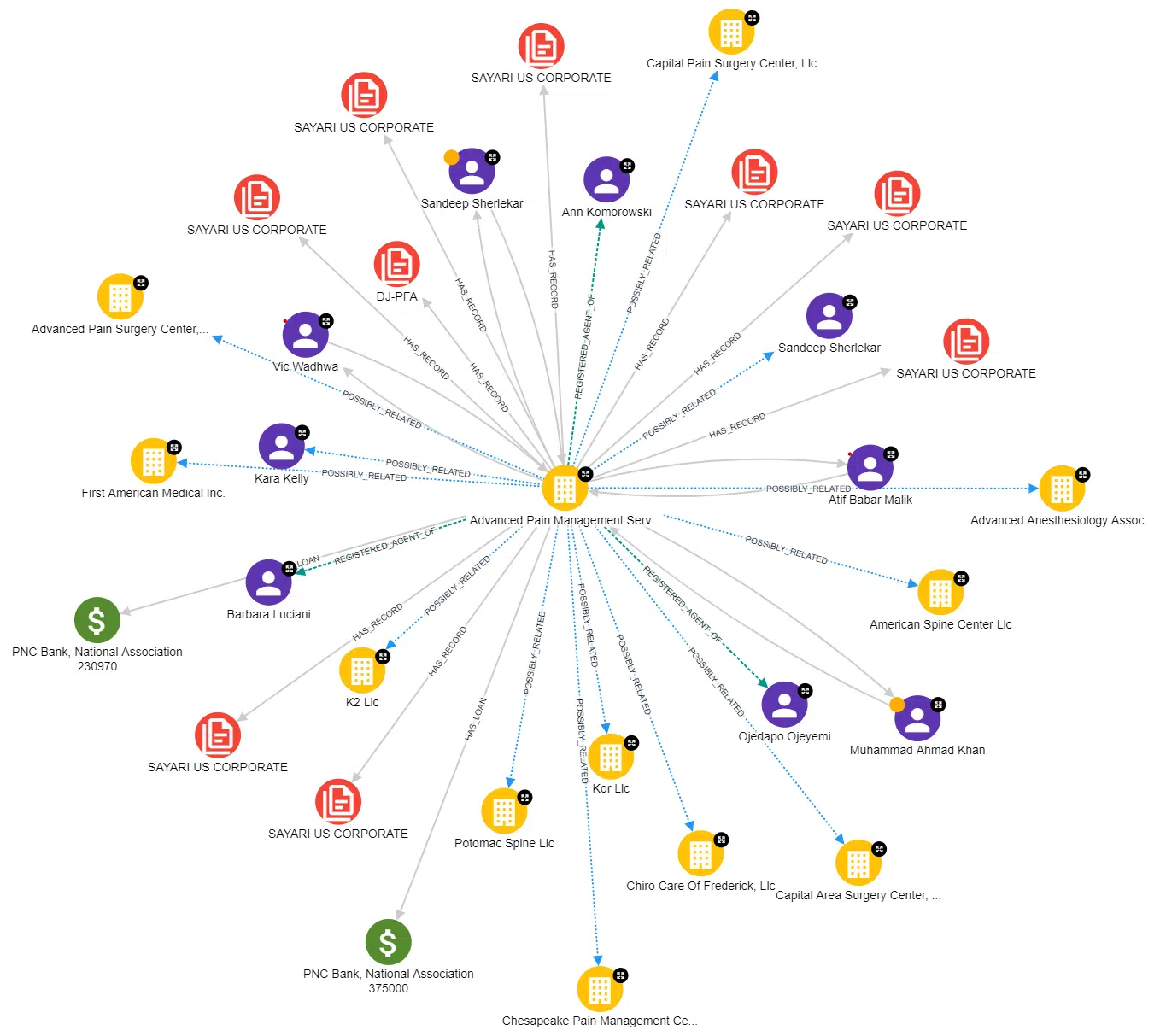 BENEFICIAL OWNER RESOLUTION
The benefit of RMS is the ability to connect the businesses with the beneficial owners. In this case study, the company alerted for a bad actor/owner, who is shown below. This owner flagged for:
• The entity is owned by Atif Babar Malik, who is on an Exclusion List for a multi-million dollar kickback scheme as well as tax fraud (2019) per DOJ investigation, IRS, and
HHS OIG.
• As displayed, Konstantin Bas was charged with Atif Babar Malik as an associate special interest person and a co-conspirator in the fraud scheme.
• Konstantin Bas owns another entity called 'Accu Reference Medical Lab' that received a $5-$10M loan from Bank B. The entity has also been used in the 2019 kickback scheme by Bas and Malik